We (me and my wife, her friend Ashley, and our three kids) went for a long weekend at Cannon House the end of last month. Ashley is cool enough to help with the kids so my wife and I can have some time together here and there and we try to pick up most of the bills.
Anyway, we came back with 270 photos that we will post some of here eventually, a film camera full of turtle pictures that still sits on the bar at home, and a reservation for eight days next May.
I think, though, that I can summarize my trip pretty quickly:
The last evening, sitting comfortably at the corner table at Lol-Ha nearest the retaining wall and beach, watching the kids play in the sand and run around chasing crabs with their flashlights, remnants of our dinner on the candle lit table full of dishes we would not have to clean up, holding my wife's hand, and an unknown cat asleep in my lap, I remember who I am for a little while and I smile in my heart. A stranger walking down the beach stops and takes a picture of my daughter but I don't think anything of it because the scene is so perfectly beautiful that anyone who saw it and her would be compelled to do the same. Though I am a little cramped from holding my youngest daughter while she napped for an hour earlier, I think to myself that I could stay right here, like I am, forever.
Day One:
Continental San Antonio to Houston and Houston to Cancun
View of the day for Brandy (my wife) and Ashley (our friend):
The Crew:
Parker, our ten year old, with airline grub. Why will be eat every single morsel of food on an airplane?
Rain, our six year old with a goofy look:
And Maya, the three year old:
Pick up the rental at Thrifty:
Funny thing here. The day before I went by the bank to get some cash. I sent my driver's license and a check or withdrawal slip through the tube on the drive thru and it took an oddly long time. I finally pushed the button to ask if there was a problem.
"Yes, sir, I'm afraid there is. I sent your license with the car that left a few minutes ago. We are trying to contact them now." I'm a mellow person, so no big deal. Well, it is kind of a big deal in Mexico trying to rent a car with an expired license I dug out of my drawer. My name was on the credit card, used my wife's license, just a minor hassle. My license was in the mail when we gotr home. Anyway, on to Crococun:
The big knucklehead is me. Parker is so excited he can't see straight. He has a list of stuff to do. One of them is to see a monkey. They are visible in the trees from the road. He also really likes reptiles, so he's ready to go. We pay about $90 for all six of us, and this part of the trip gave us more recurring laughs than any other part because of our guide and his outrageous accent.
He would say, "Dees, Matilda. OK to toush. Safe for humans."
"Let her kees you wife."
We have like 65 pics of Crococun--alligators, crocs, iguanas, ocelot, monkeys, etc.
The coolest dog ever...he has a natural mohawk.
"Dees one Rudolf. I do not name heem."
"Dees one Narnia. Go way. Shoo! You too fat! Oh, no, do not toush. Dees one wild--not safe for humans!"
End of day one tomorrow!


<>crtarpon -- 10/21/2009 4:12:55 PM >
<
OK, continuing with Day One:

A sign at Crococun:




But why? OH, I see!



You notice there are not any pics of Ashley yet? She's not a fan of birds or reptiles, but she liked the deer:




A sweet one of Maya with a fawn:




After the tour we loaded up in the Durango and stopped at a store in PDC for groceries. Then, we finally made it to Akumal. Checked in at the front, and then into Cannon House with no problem. My wife couldn't wait--had to have a shot of the arch--even though it was dark:



Cannon House check in photos:



I wanna sleep here! They didn't find the hammock until the next day--see it there hanging on the right? Big hit with the kids.




And the obligatory swans:




Then, we rushed over to Lol-Ha for fish tacos, nachos, and cocktails before they closed: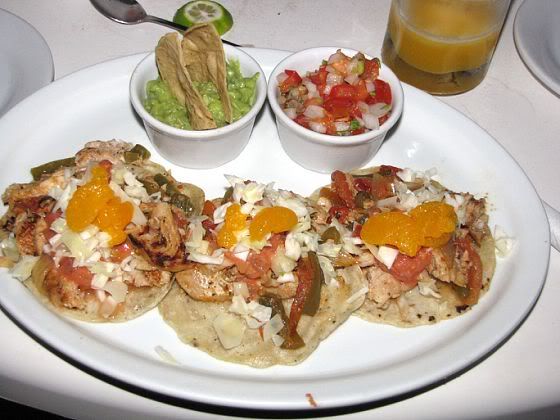 And then it was off to bed. Everyone was good and tired and went down hard.

Early the next morning we woke up to this:




Wonder why they call it the Cannon House and why everyone thinks Akumal is paradise?

And then here for breakfast:



Shopping a La Calaca:



Maya and the rest of us hamming it up:



Ashley with a smoothie:



Maya got a brownie and liked it:




Maya's fruit plate:




Parker's big egg burrito thingie: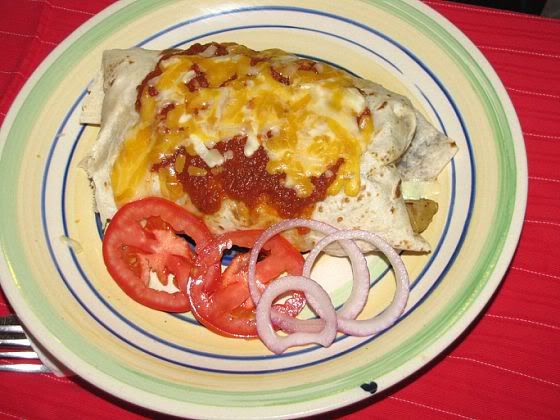 Brandy's goat cheese eggs that went uneaten because the goat cheese tasted more like goat a**: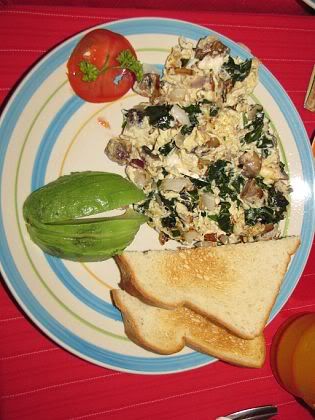 Rain's french toast--the best thing on the table is that little cup of syrup: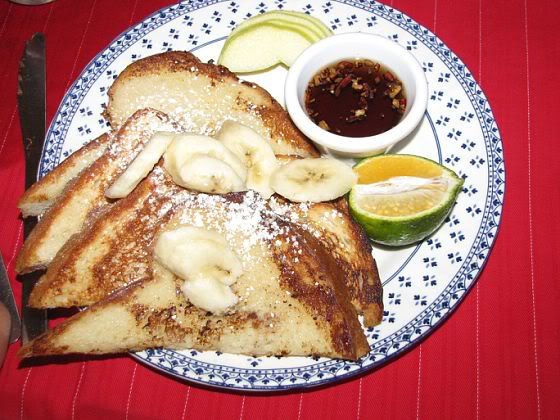 The bakery was good, but it cost us like $68 to eat there and it wasn't worth that to me. The Loncheria is more our style!

And then we went to the beach (that the next day we found out was just for the Casitas--whoops--but no one ever said anything to us and a nice family even let us use their kayak).

Daddy throwing Rain into the air:




The luckiest chump ever with Mommy:



Mommy supervising the kayakers: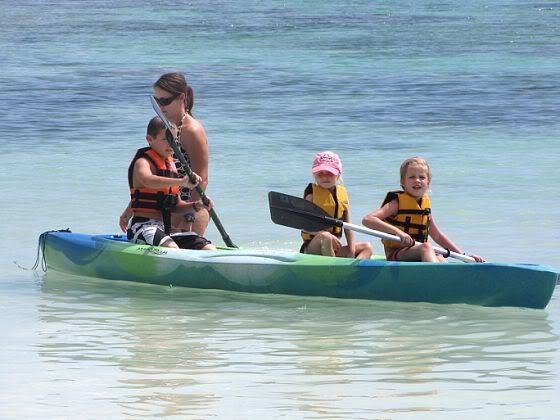 Back to the Cannon House for some rest and then over to the pueblo for some tacos: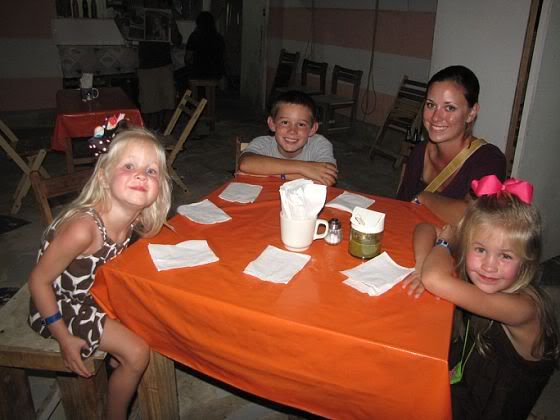 These are panuchos, empanadas, and something else: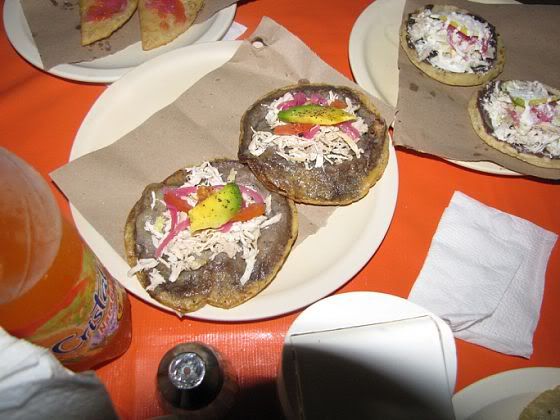 There was a quincinera starting as we were leaving with ear crushing Ranchera music. Nice to be going back to the house for: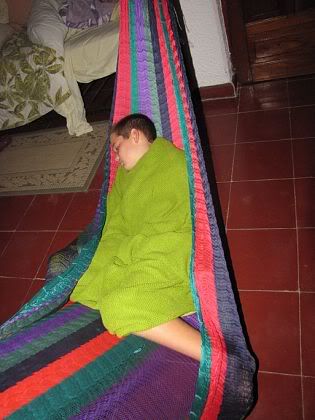 and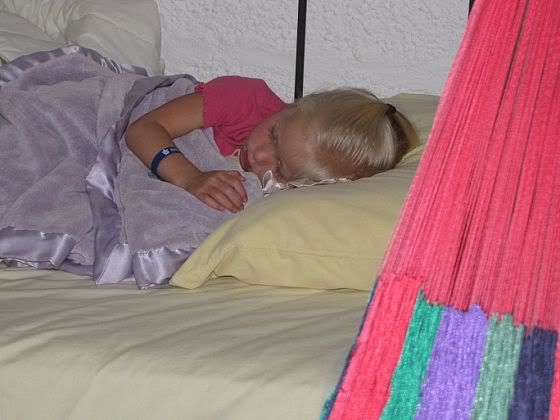 Day Three Later!!!


<>crtarpon -- 10/21/2009 1:25:35 PM >

_____________________________

width="150" height="1" />
Day Three
Parker and I got up early and went for a snorkel before anyone else was up. Ran into a big barracuda, a pretty good sized sting ray, some squid, and all the usual suspects that I couldn't name if I had to! Then, in to wake up sleepyhead Rain! Notice the mask marks still on my forehead: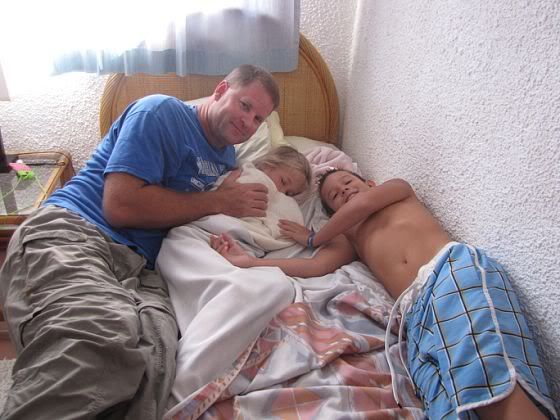 We went to the Loncheria for breakfast--the kids really liked the chocolate milk licuado type things, to Chomak for a phone card (maybe that was in Day 2?), made some calls, and then, on to the beach where we were supposed to be near the pool. Hmm. This particular spot became ours for the next two days...probably the best 48 hours we've had in a long time: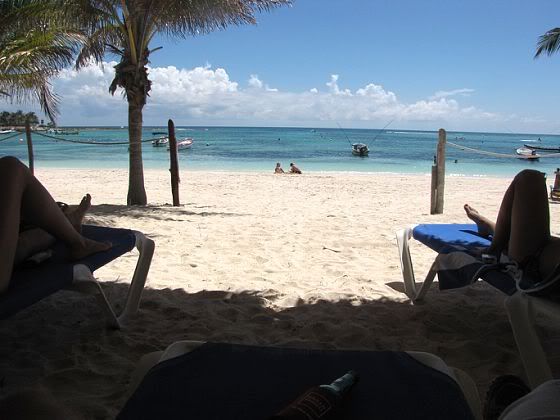 We just kind of hung around for a while having some cocktails and I was recovering from carrying a large cooler.

What it's all about:



Prettiest lady ever, "staying thirsty, my friend.":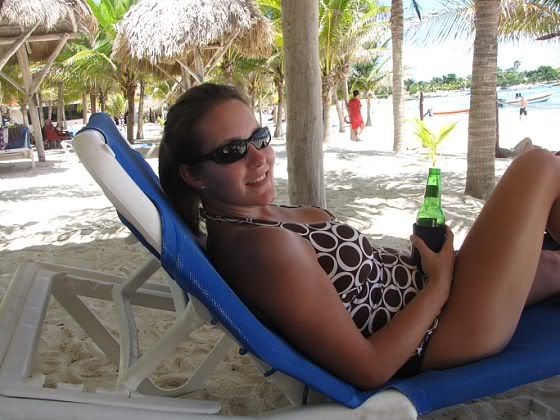 Ashley, dreaming of some boy, also staying thirsty:




Then, time for a swim to see if we can find any turtles.




I had no idea it was so easy to see them. At one point when the sun was out strong and the current was slight, we had five turtles in sight at once--unbelievable. Even Maya saw one--not through her mask but by just looking into the water while I held her.

Then over to Lol-Ha for some pizza and time out of the sun. Rain is our model and will pose like this for as long as it takes to get the shot she is looking for. This is her "concerned about future world affairs" look: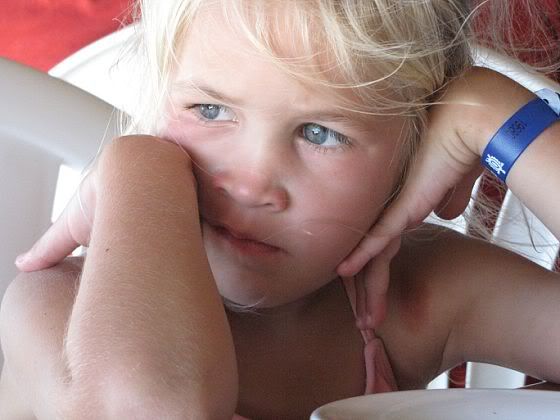 Parker goofing at Lol-Ha. Bo-ring!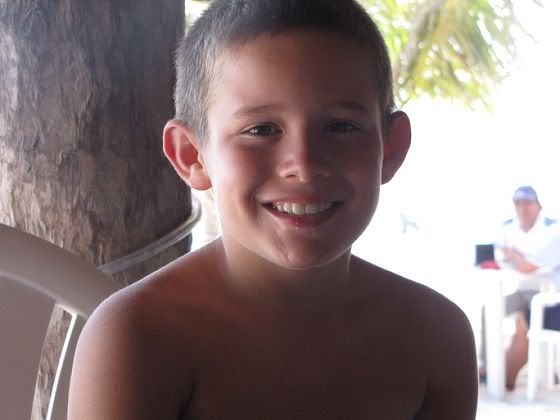 We want to go do this:




While Maya naps with Daddy in the coolest place ever: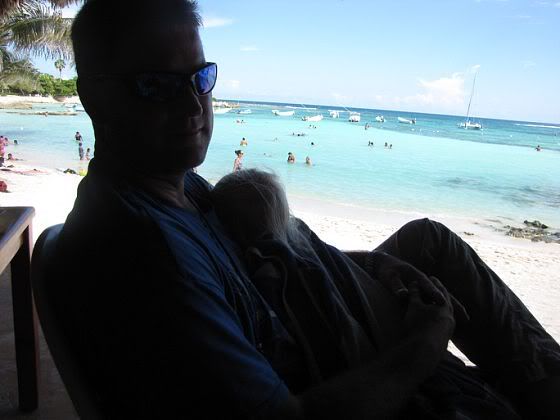 An hour later---there she goes! That's her running in the pink hat.




You can tell by the shadows it is getting later in the day. We decided to go get cleaned up and go to the pueblo for a cheap dinner. We drove over only to find the place we'd been the night before closed and nothing else open either. So, we took off for Tulum.

We stopped by a farmacia because Ashley got water in her ear and it was bothering her, but the lady there wasn't much help--more on this later.

We found a place on the right, heading south that looked OK, and guess what? Tacos! I give the oppressive heat in Tulum a 6.5. Mosquitoes about a 7.0.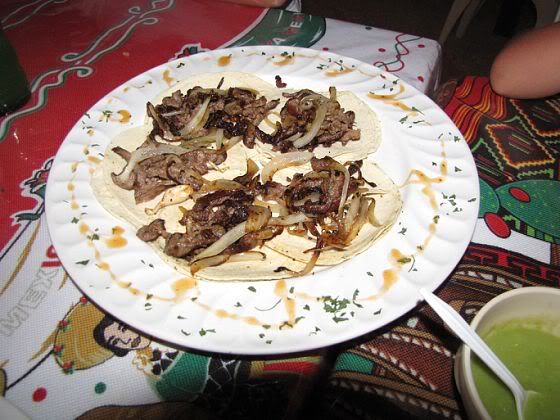 And some cotton candy afterwards: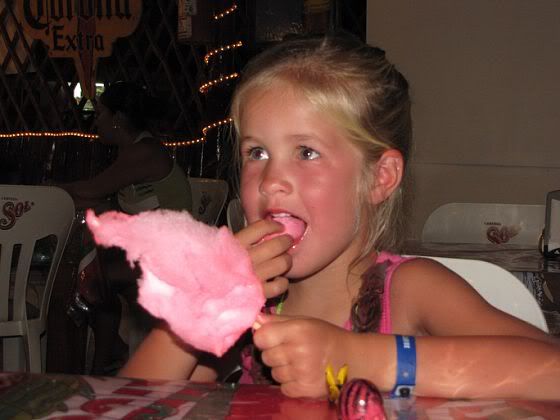 Mommy and Maya being silly:




Then serious:




Then back to Cannon House for another good night's sleep.

Day Four
Early the next morning Ashley is having trouble with her ears. I tell her I saw these "Mayan" ear candles for sale at Chomak: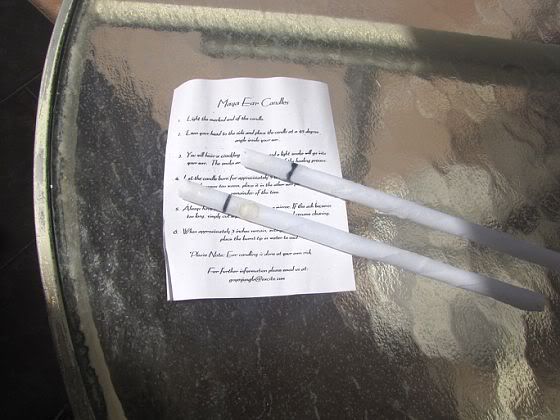 We set them on fire. She's taking it very seriously:




Sh says it helps for a bit and then not so much. She was bothered with plugged up ears for most of the trip, but was a trooper. Off to our spot on the beach again for a beautiful day, Lol-Ha pizza on the beach, and this view again: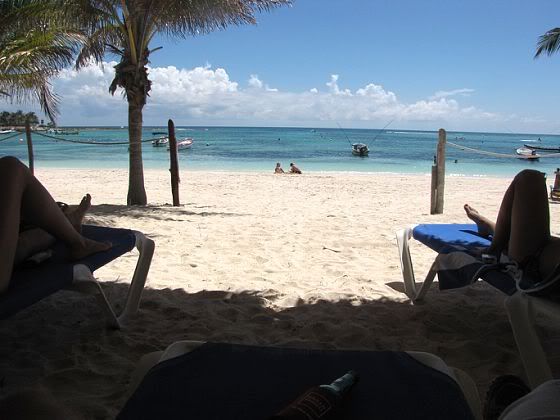 And Maya nite-nite again:




Parker and Rain: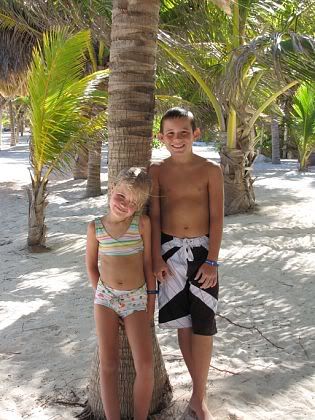 More turtles spotted--just a great day and then to Lol-Ha for happy hour and dinner. This is our last night and where I had the thought about just staying there forever in the first post on this thread. Probably enough said for a while--the photos tell it pretty well..I made the kids pose for some shots(they already ate pizza) then Brandy, Ashley, and I had drinks/dinner/drinks: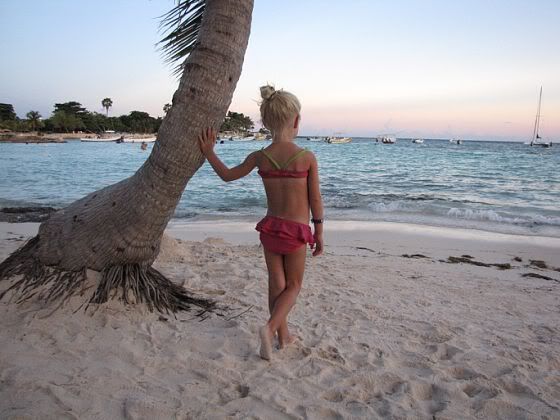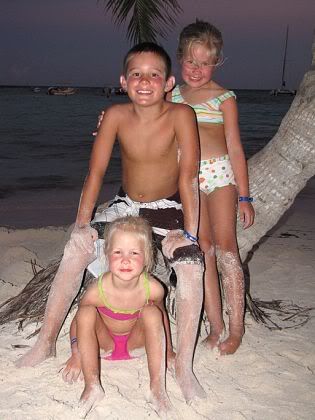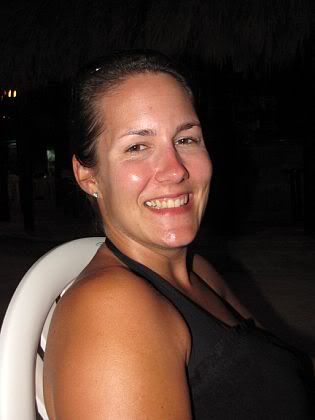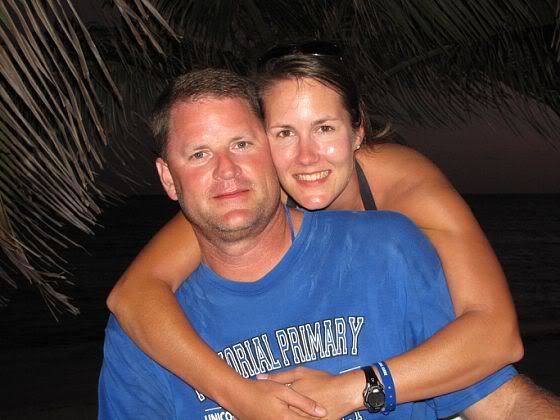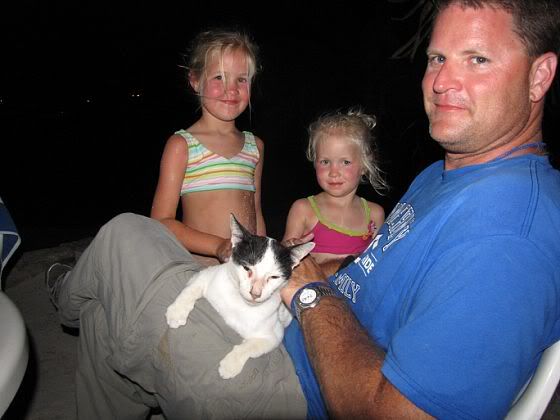 Dinner!!! See my hands down below? Can't wait to dig in!




The girls had shrimp tacos. And drinks (a-hem).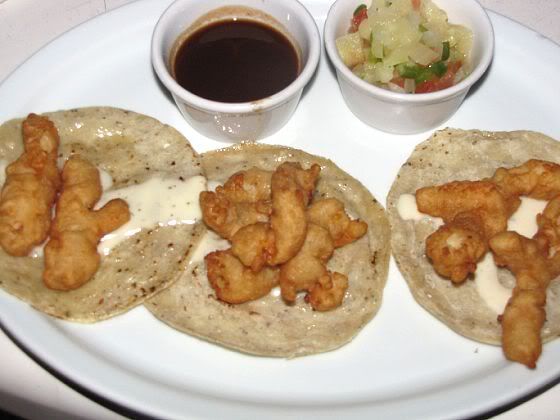 Happy Mommy: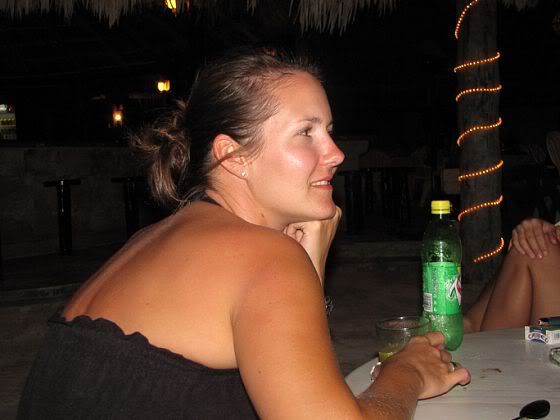 Happy kids:




Equals happy me.